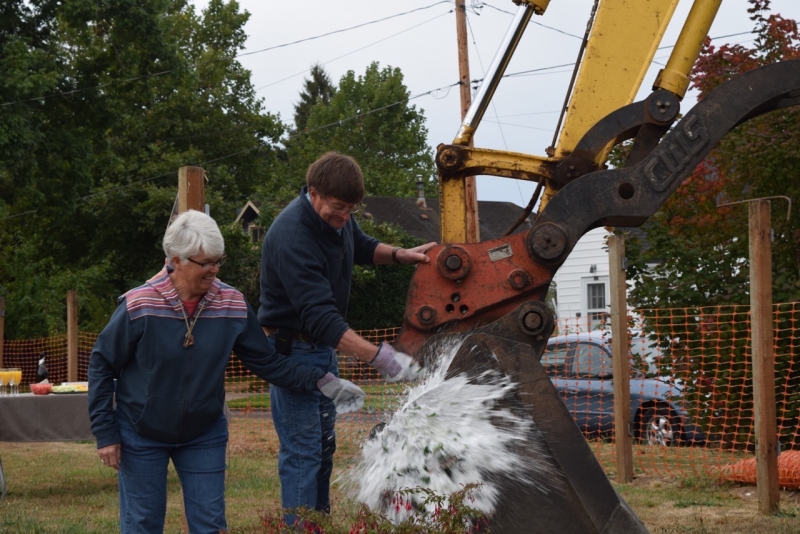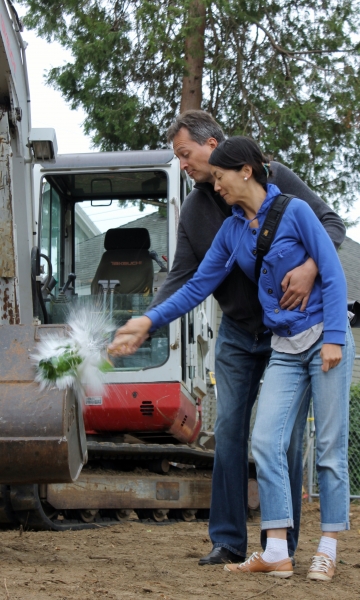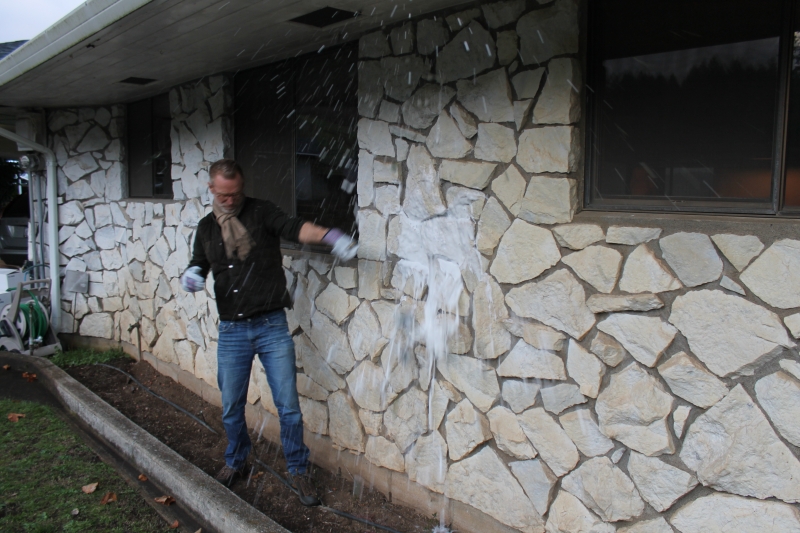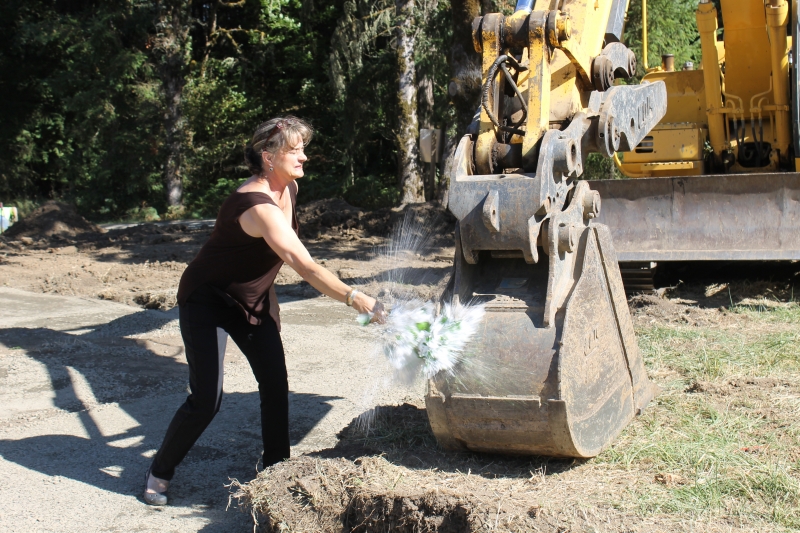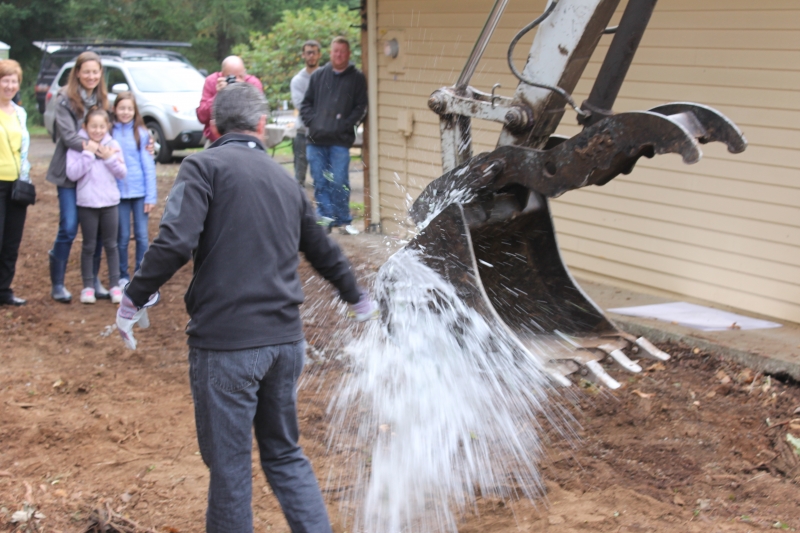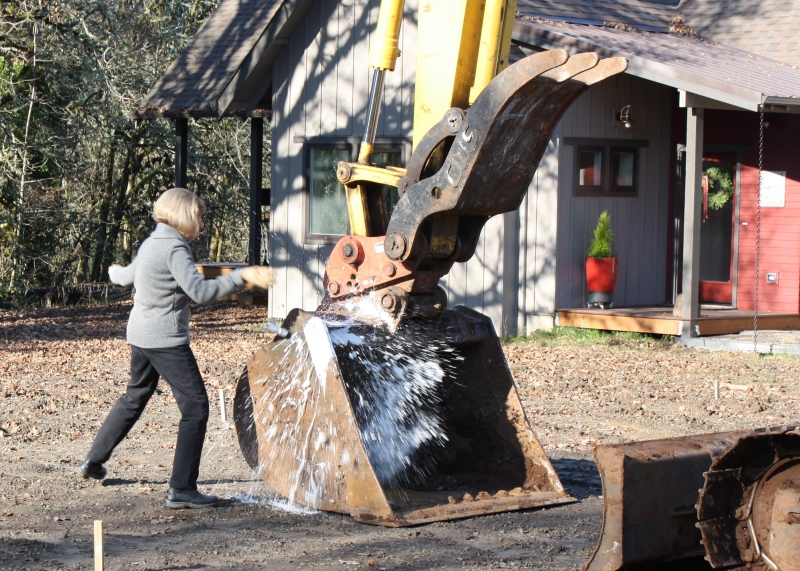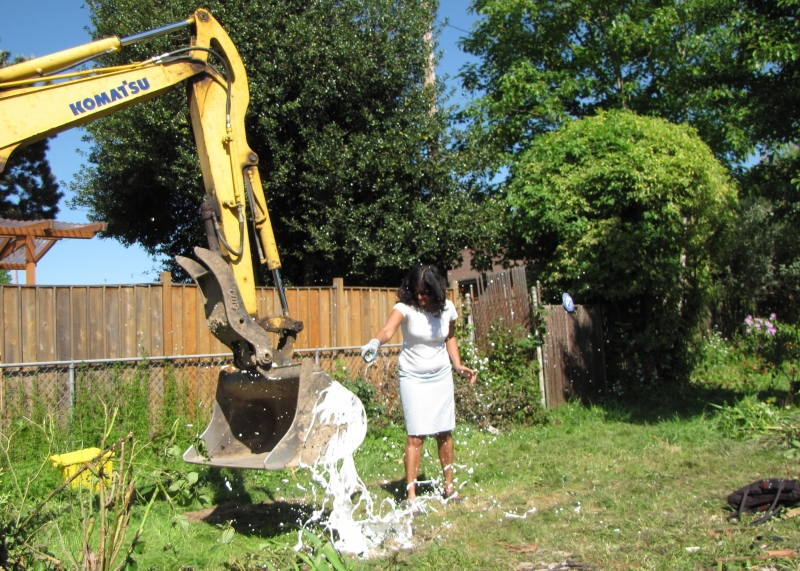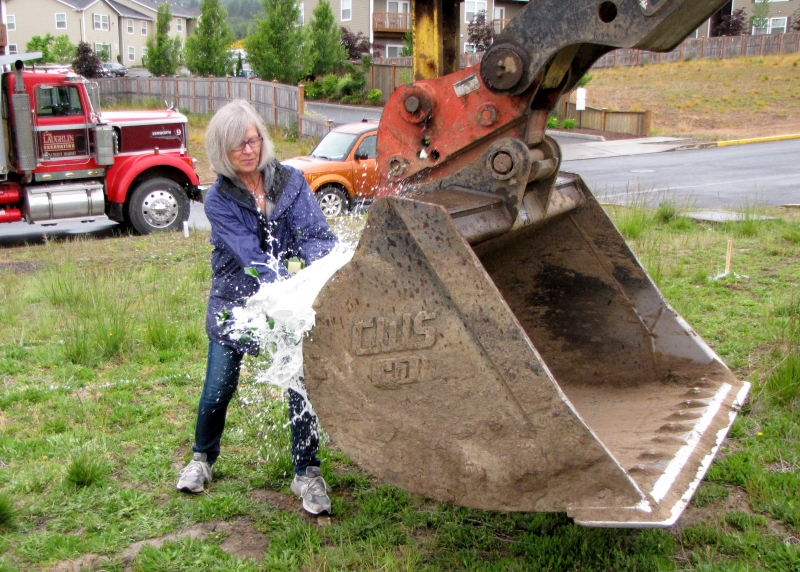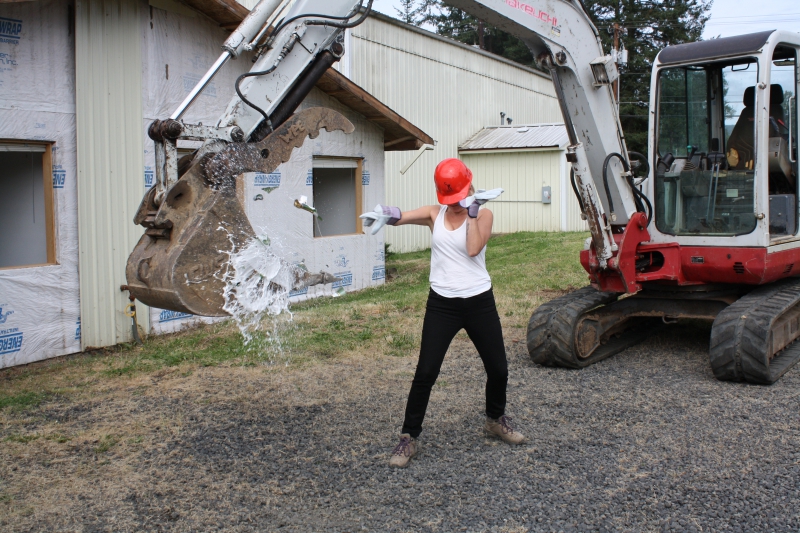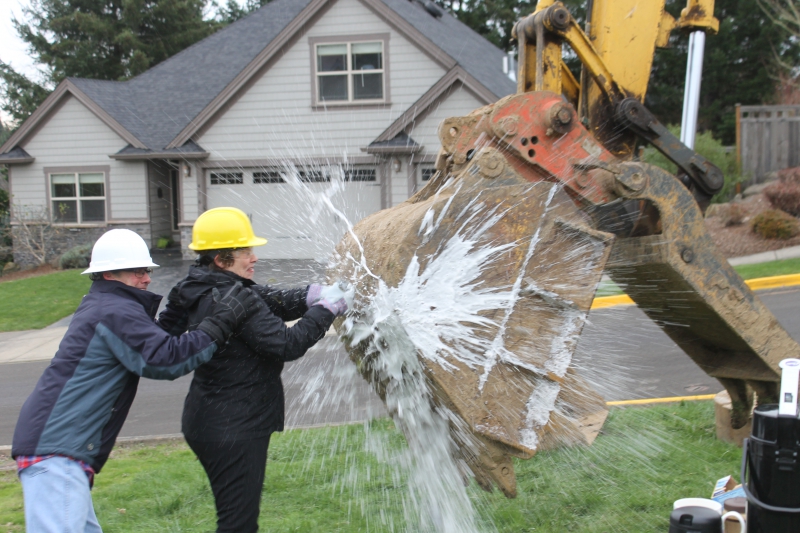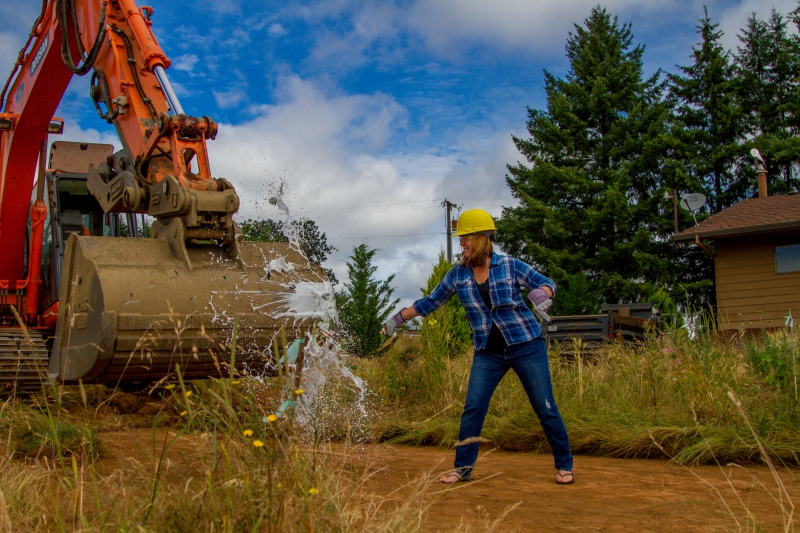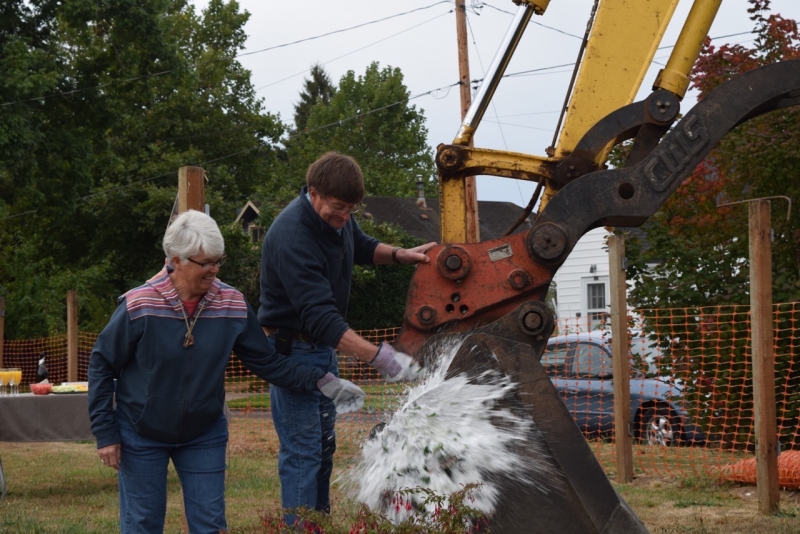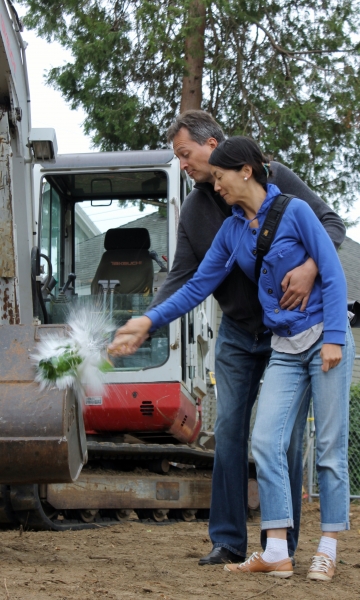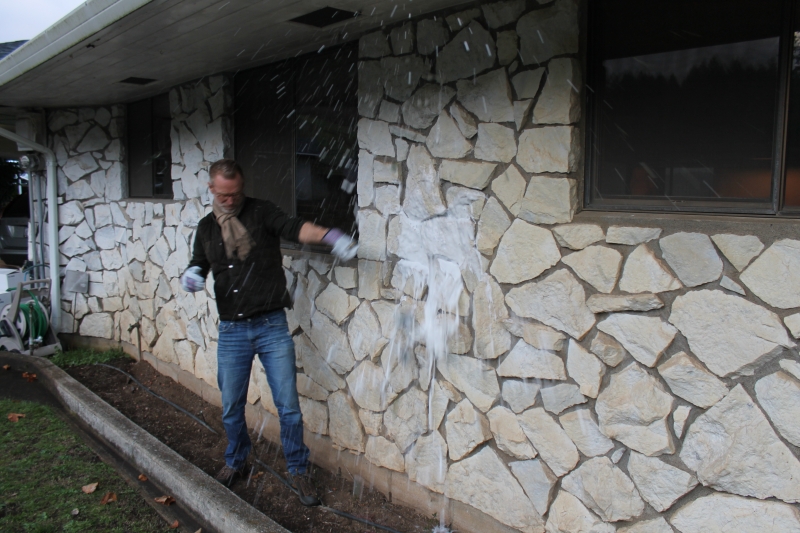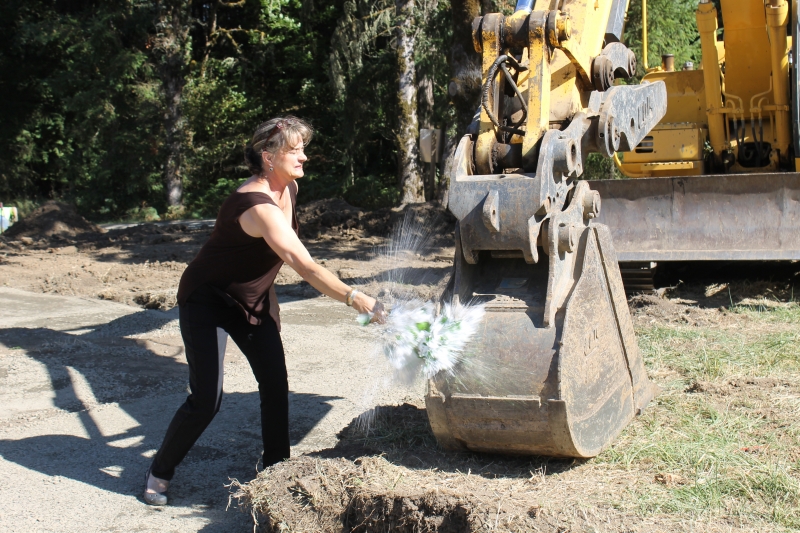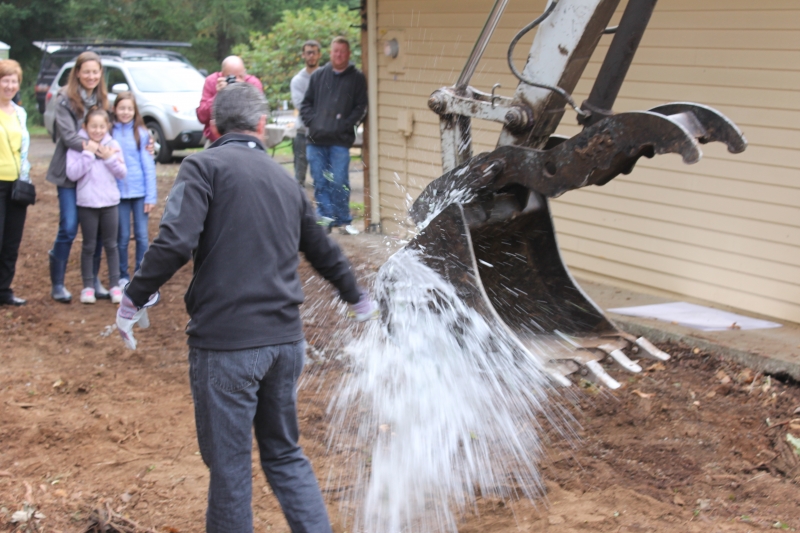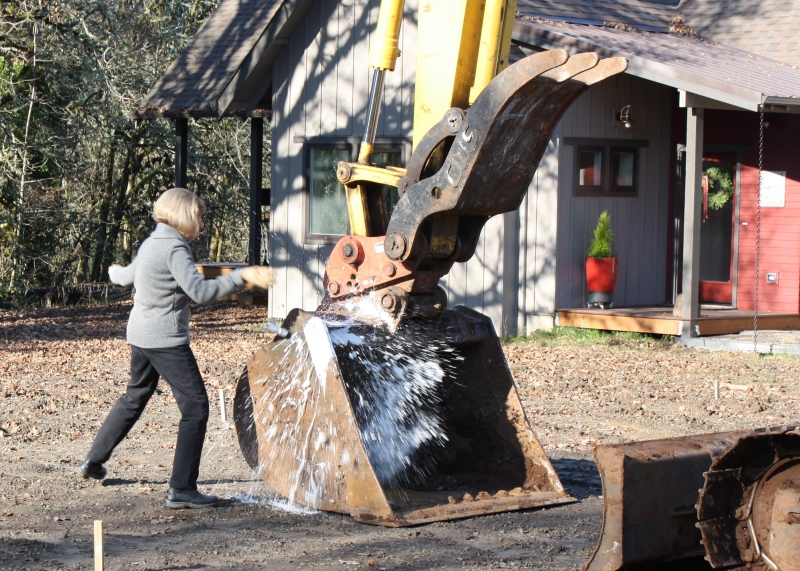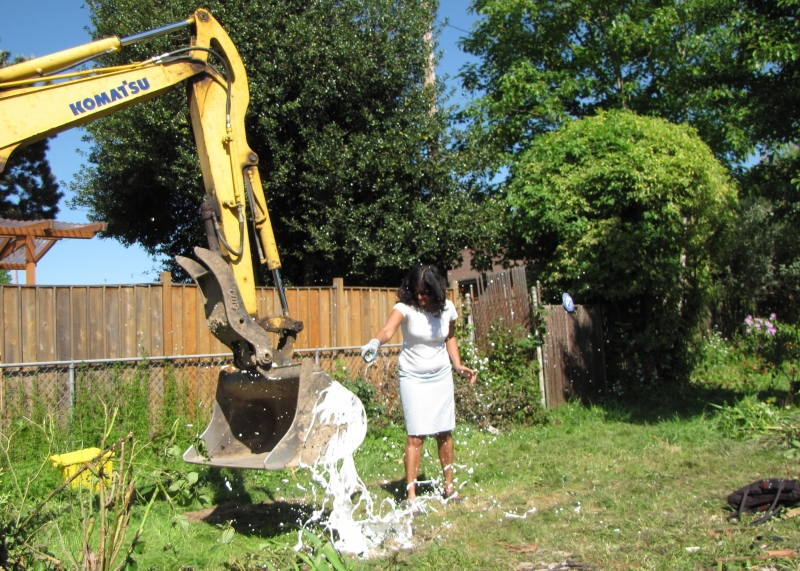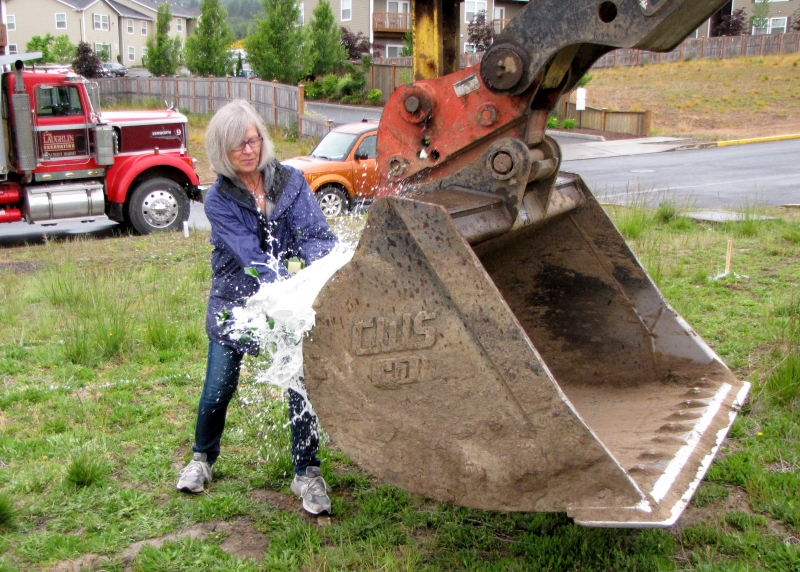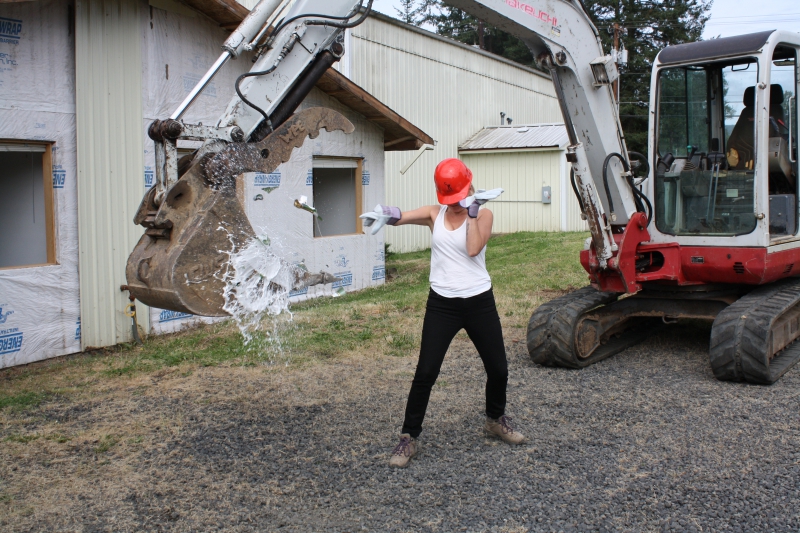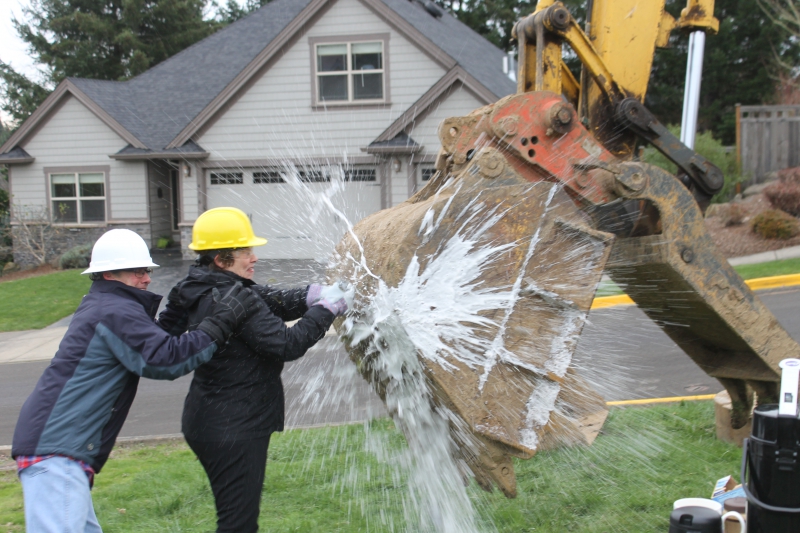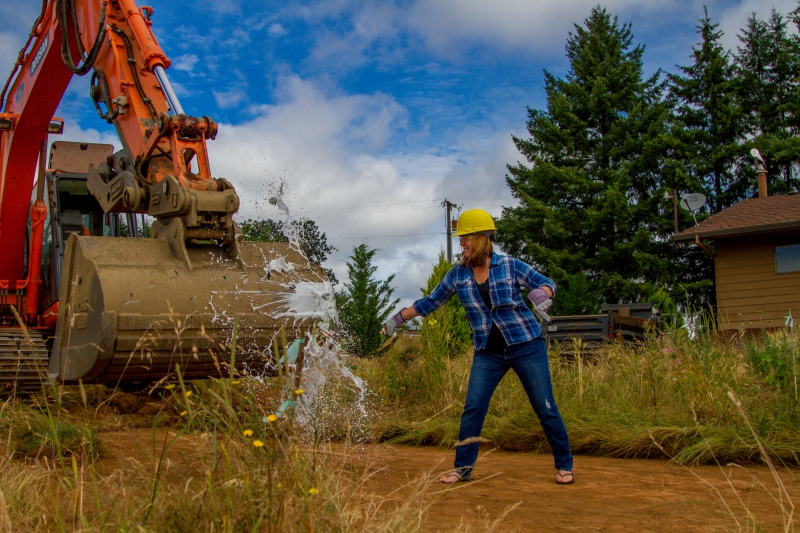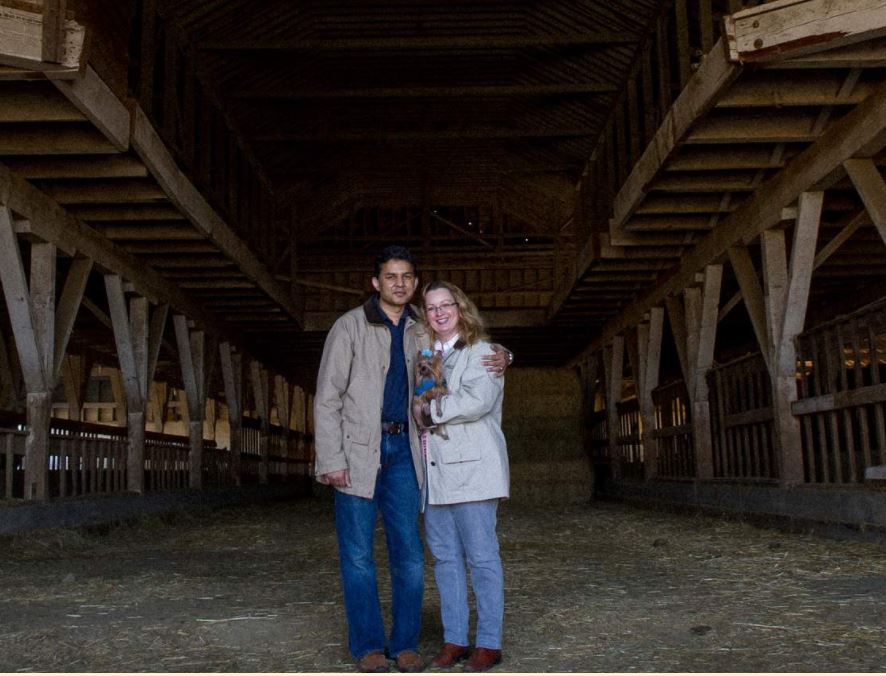 We have worked with Cellar Ridge on two projects, the Saffron Fields' Tasting Room (2012-2013) and our house on the same property (2018-2019).  Both of the projects involved several custom features including extensive use of reclaimed old growth wood from a barn on our property.    The crew that worked on both of the projects was skilled and very professional and handled all the complexities well.
We were not living locally during both these projects and constant communication with our project supervisor was essential for us and we eagerly awaited the weekly updates with the pictures that were emailed to us on Friday afternoon.
During the two projects we have had the opportunity to work closely with several members of the Cellar Ridge team and they all played a part in ensuring that the entire process went very well. We can recommend Cellar Ridge without any hesitation.
Sanjeev and Angela Lahoti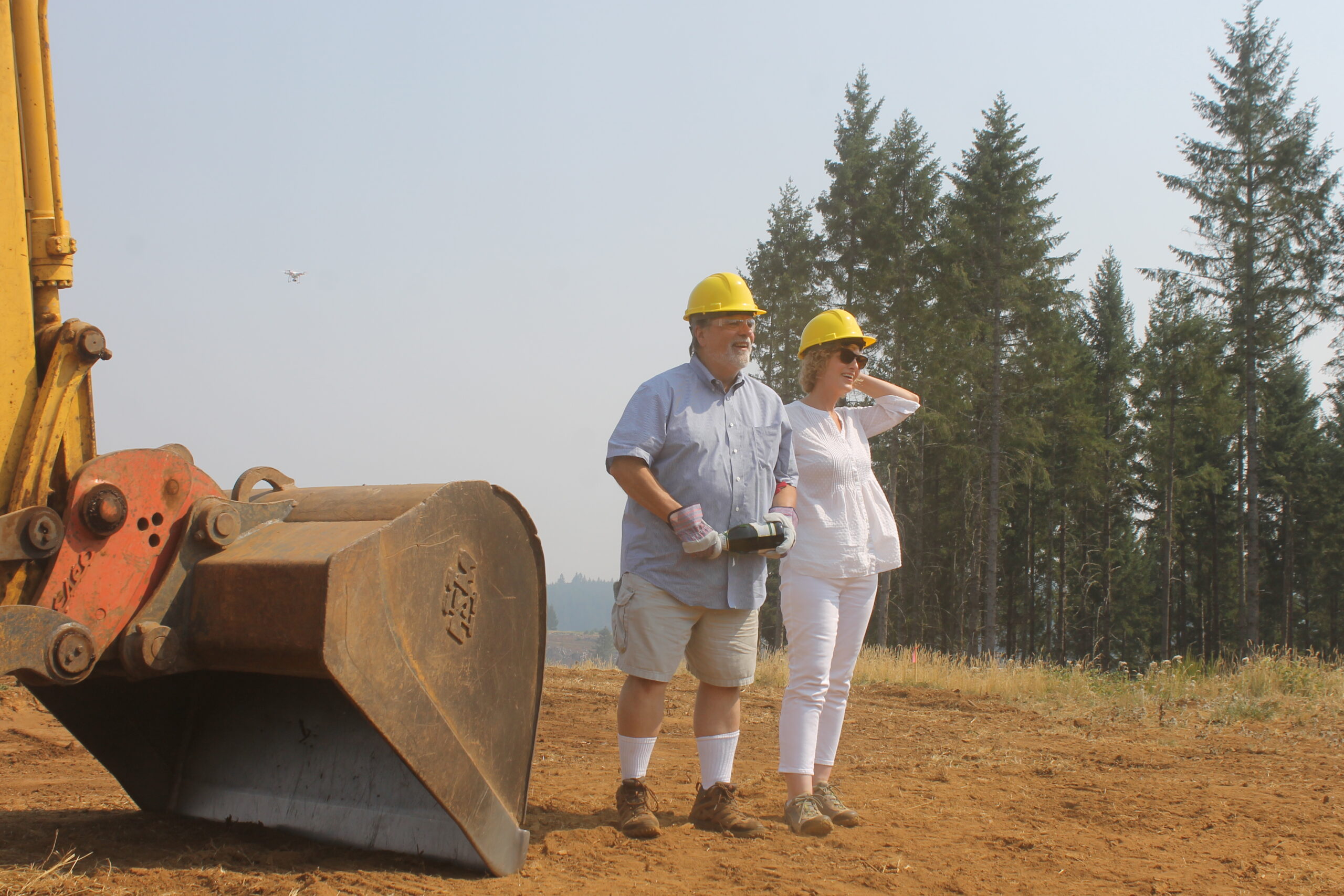 We had a very positive experience with Cellar Ridge construction. We selected Cellar Ridge Construction based on the company's positive reputation and their expertise building high quality homes using energy efficient construction  techniques. We started our custom build while we lived out of state. Our project manager Carson Benner kept us informed throughout the build, with telecoms and photos of current progress.  Carson worked seamlessly with our architect, subcontractors, county officials and the Cellar Ridge Construction crew to create our dream home. Cellar Ridge Construction delivered on their commitments and focused on resolving any outstanding issues or changes we required along the way.
Gordon Smith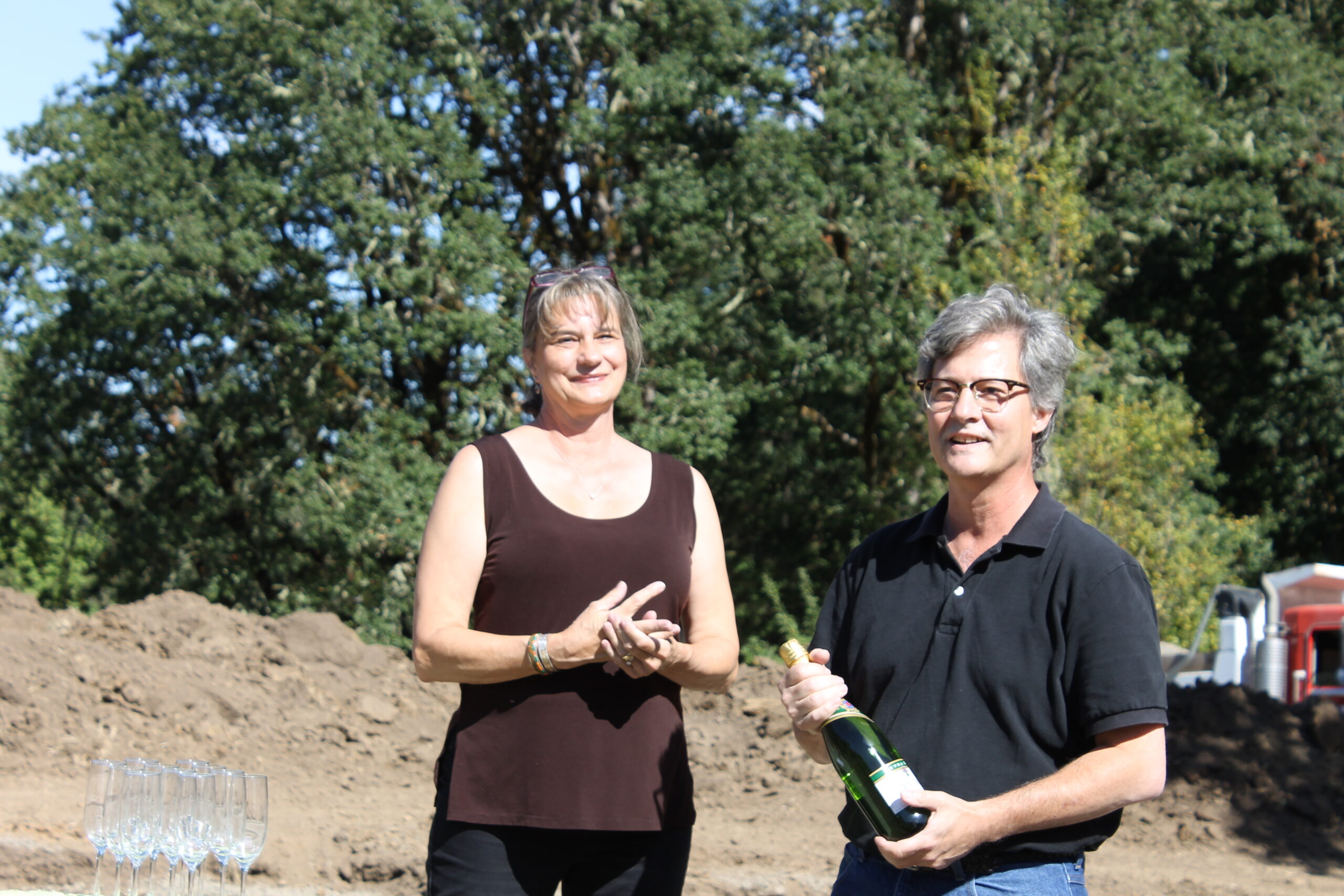 Our experience with Cellar Ridge was always positive. It's difficult to think of a single phrase that sums it up.
The main thing was the professionalism and expertise of Carson. Building this house was a big event for us and we were interested in every step. Carson patiently explained everything and permitted us to be involved with every step in the process. Carson always respected our opinion, but he guided us toward the best way forward if the idea we had may not have worked. He managed us as expertly as he managed the project.
Beyond that we were and continue to be completely satisfied with the quality of the work and the use of the house over the last 5 to 6 years. All of the points listed in your message were handled perfectly.
Dan Lee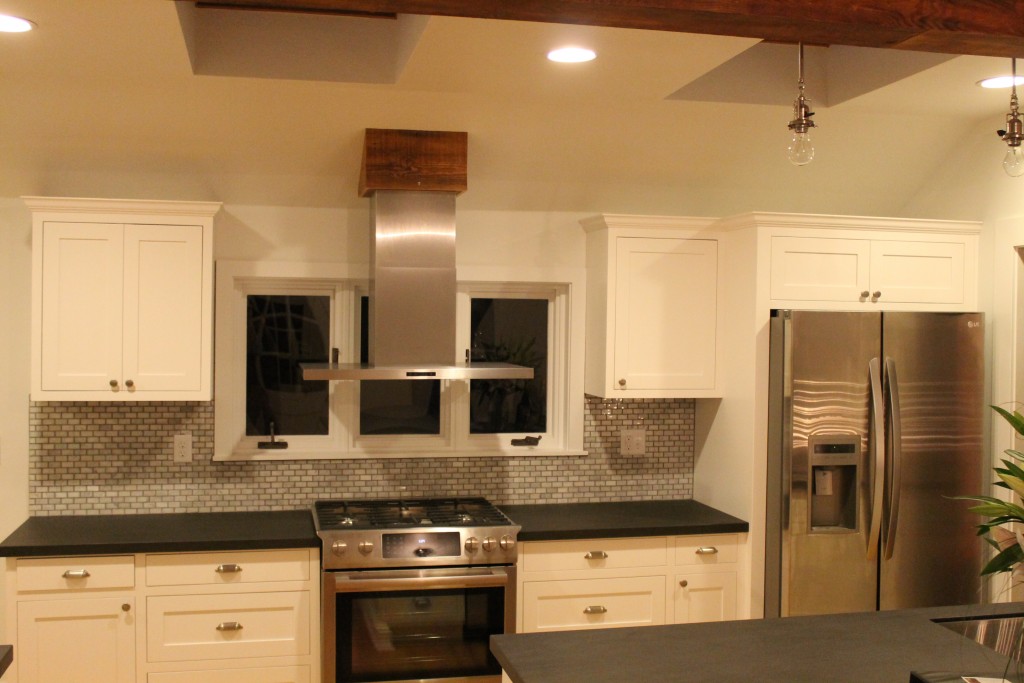 A few things come to mind when we think about Cellar Ridge and the remodel they helped us complete: high quality, great people, above and beyond our expectations. Even before we purchased the 1901 farmhouse we currently live in, we consulted Cellar Ridge to talk about remodeling it. They saw the vision we had for the home: updating it in a way that kept the character of the home, but also modernized it. Shortly after our meeting, we purchased our dream home and hired Cellar Ridge to remodel two bathrooms, the kitchen and update the heating system.
They exceeded our expectations every step of the way. The end result wowed us! Our project manager, Zack Geary, is amazing! He kept us updated every step of the way. He is innovative, coming up with ideas when we hit a fork in the road, and very thorough. We feel the quality he and his team provided cannot be beat. Even when the project was done, Zack was always available if we had questions. A big thanks to Zack and the whole Cellar Ridge crew!
Jill & Andy Gribskov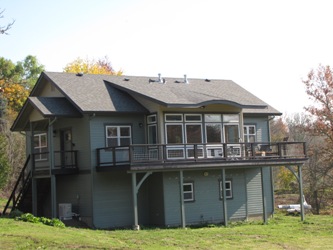 Cellar Ridge; You guys are the best.  Derek and I want to thank you so very much for building our "Little O's Cottage".  We had every confidence from our first meeting that our project would turn out just the way we wanted…and it did!From the get-go, it certainly wasn't your standard project.   Since we live on the east coast, our project was going to offer unique challenges.  You dealt extremely well with Tim Demmitt, my brother and architect of our garage/apartment—who was conveniently located in Charlotte.  Your constant and ongoing communication, sometimes daily and always weekly, gave us every assurance that you were totally in control of the building.  We loved the photo updates, and the breakdown of all of the work completed during the week.   The sub-contractors were always pleasant and professional and the scheduling nearly always happened as expected.The fact that the weather totally cooperated, the garage/apartment was completed sooner than expected…a real joy for all of us.There are always bumps and hurdles with any project, but those seemed quite insignificant in the big picture.  It goes without saying that you were all terrific to deal with, and we would most heartily recommend Cellar Ridge to anyone. The bonus is that we consider you friends—a real testament to your characters and your outstanding company!
Kim & Derek Hamilton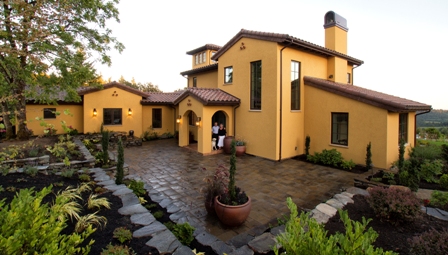 Cellar Ridge was first introduced to us by our real estate agent while we were looking for property in the McMinnville area. When our first deal fell through, Carson stepped in and actively participated in finding alternative possibilities. We soon learned that this enthusiasm and taking ownership of the process are indicative of how both John and Carson work.
Our project consisted of part remodel, and part new construction, to create the vision of our dream home. We have undertaken such projects a few times before and were well aware of all the problems and issue that can arise when the home owners' dreams are shattered by the contractor's reality. Never before have we been in the position of being able to call our contractors friends at the end of the project. Carson was quick to gauge our personalities and vision and successfully identified an architect and interior designer that would work well with us.  This triumvirate made the process an enjoyable experience – almost totally eliminating the frustration and anxiety that invariably occur. The new construction/remodel presented its challenges, but thanks to Carson's scheduling of material and subcontractors, daily site visits, attention to detail, and ingenuity all problems were resolved with minimum impact on schedule and cost.
Cellar Ridge uses a small stable of subcontractors with whom they have built a good relationship over the years, guaranteeing tight scheduling and high quality. Throughout the project there were not many days without jobsite activity and frequently two or more trades worked side by side.
One of the most satisfying aspects of the process was Carson's communication with us. He was always available for questions and constantly kept us informed about issues and progress. He also actively engaged us in the discussions with the subcontractors, creating an atmosphere of participation and ownership for all parties. Building our home with Cellar Ridge has been a rewarding experience with a high quality home as a result. What started out as a project with considerations for environment and energy conservation ended up earning LEED Platinum status at no additional cost to us. This would never have happened without Carson's caring to go the extra mile at every step of the way.
-Claus Fjord and Annette

La Casa Verde program has lessons for respecting Earth.
We must learn to treat our planet with the respect it needs to stay healthy for our children and grandchildren.
La Casa Verde, a celebration of all things green and sustainable, is being held today in the Granary District for its third consecutive year. We salute event organizers for their commitment to construction and home repair techniques that not only save energy but also use products that are less harmful to the earth's environment.
The event was the brainchild of, among others, John Mead, founder of Cellar Ridge Construction. Mead, an area pioneer in the art and science of green building techniques, worked together with his partner, Carson Benner, and McMinnville Public Market Manager Shannon Thorson on their first event in 2010.
They are joined each year by an increasing number of volunteers and business owners who share their dedication to the environment. Vendors feature products and services from solar panels to landscaping, flooring to countertops, high-efficiency windows to reclaimed wood and home-design services.
Each year, organizers stage events for kids that teach the benefits of conservation and sustainability. Youngsters build bird houses, learn about solar energy and tree planting.
New this year is the unveiling of the company's new division, Cellar Ridge Energy Works, which is set up to test a home's energy efficiency performance using a thermal imaging camera that can spot air leaks or missing insulation. It can assist home owners in determining where energy is being wasted and suggest corrective measures.
Our purpose in writing abut La Casa Verde is not to elevate one for-profit company over another in the list of firms and nonprofits dedicated to sustainability and preservation of the earth's resources. Rather, it is to bring attention once again to the fact that those resources are finite, and unless we all take steps to conserve, re-use and recycle materials, we will leave a dying planet to future generations.
La Casa Verde gives attendees an opportunity to learn about sustainability, partake in great activities, listen to music and enjoy the food and drink. But more importantly, we can – really, we must – learn to treat our planet with the respect it needs to stay healthy for our children and grandchildren.
That's a lesson plan we will hear repeated a week from now, April 22, when millions of people participate in the activities of Earth Day 2012, which is taking an activist approach with its slogan, "Mobilize the Earth."
— The News-Register Editorial Board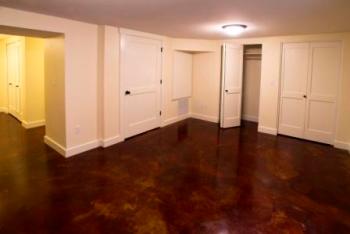 "I love John! The finished basement of our 1920's home flooded in 2009, and we lost an entire floor of (shoddy) living space. We spent a year or two talking with various experts and contractors only to encounter more bad news and daunting obstacles. When Carson and John came on the scene, their positive attitude and energy was a huge relief. When a game-changing problem was encountered once we were already past the point of no return, that positive and friendly attitude did not waiver. John was available by phone, by text, by email, and in person for each exciting (or terrifying) step, and that made all the difference with our remodel.
The carpenters who became familiar faces at our house were equally approachable. Just when I thought they might run from 'the wife' when I would head downstairs with a question or request, they were friendly and listened thoughtfully.
Our project presented many opportunities to ruin a working relationship and begged for lazy short-cuts. But at each turn, John and the Cellar Ridge team worked to find the right solution for our house and kept the lines of communication open. As a result of their commitment to quality, our basement is full of features that give me great pleasure to use, to look at, and to remember the collaborative spirit that brought them about. Cellar Ridge is a credit to Yamhill County."
— Jenny Johns
"John and Carson are not only true visionaries but have the skill and persistence to bring ideas to reality. After a massive snowstorm nearly flattened one of the Granary District buildings in 2008, John and Carson went out of their way to bring forth ideas for rebuilding and reusing what was otherwise a complete teardown. Not only did we reutilize a major portion of the existing structure, our end product completely exceeded our expectations. When sometimes 'concept drawings' elevate expectations only to have the final product fall short, Cellar Ridge delivered a building far beyond what we thought we would be getting. Not only is it one of the most amazing buildings in McMinnville, but they did it on time and on budget. Since that first project we have continued to engage the services of Cellar Ridge for new projects and they always impress us with their creativity and quality."
-Kelly McDonald, Granary District Properties, McMinnville, OR
"What a process from start to finish this project was for us. We were somewhat doubtful on that Autumn day we brought Cellar Ridge into the house we had not yet purchased. We wanted this stark old house to work for our family, but it seemed as though there were several lifetimes of work to be done in order to bring it back to life. Yet with every photo that Carson snapped while wearing a wide grin and with every, "we could move this here" and "we could open that up there" that John and Carson uttered, our excitement grew.
That first day turned out to be very representative of our relationship with Cellar Ridge. They continued throughout the entire project to keep us afloat with new excitement at every turn. And there were many turns. They helped us prioritize the plans to fit our needs and budget. They trudged along with us through the murky, ever changing waters of The Bank.
They remained optimistic yet realistic when we had a vague idea of changes or additions we wanted to make; they would talk it over with their team and we would end up with our idea, only so much better than we could have imagined.
Their employees are professional, creative and talented. They supported and encouraged the reuse and repurposing of many materials, which is important to us personally and helped to keep an authentic feeling, true to the spirit of the house.
Because of Cellar Ridge's high level of commitment to excellence and excitement in rejuvenating an old house, it is now the place we thoughtfully call home."
With gratitude,
Rachel, Ryan and Henry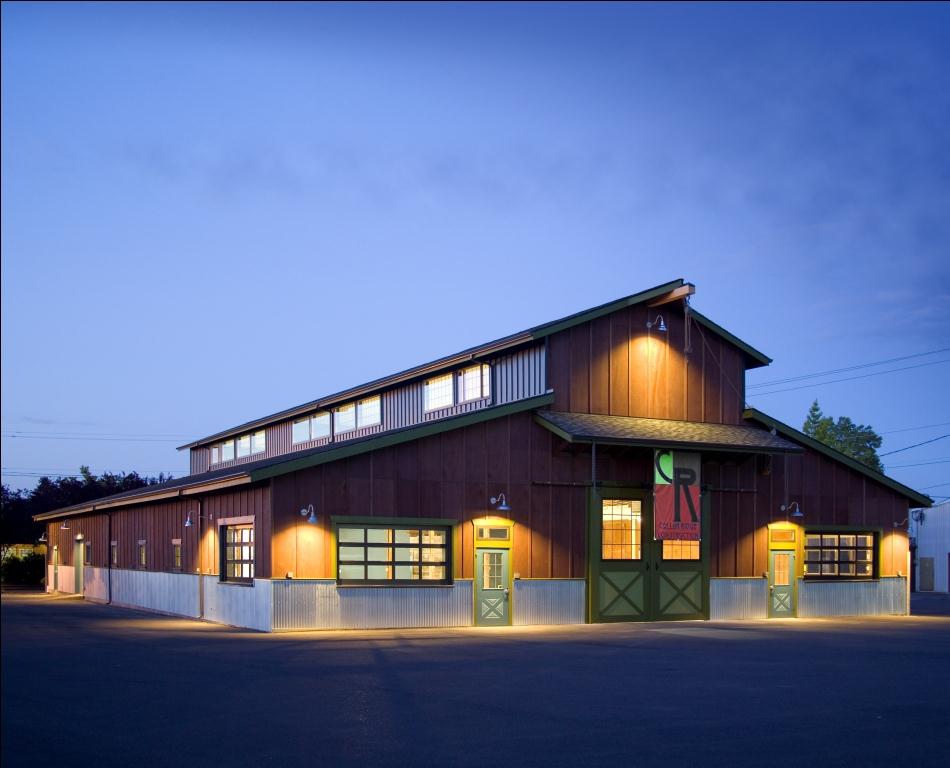 "We at McMinnville Public Market can't express enough gratitude to Cellar Ridge Construction for their skill, passion and technical savvy in the renovation of our new facility. Their vision and creativity firstly prevented the demolition of an old building deemed beyond repair. Their building science acumen then led to a clearly defined plan which addressed stabilizing the structure while improving efficiency and repurposing most original materials. The process was a pleasure and the results are amazing. Thanks guys!"
–Shannon Thorson, Manager, McMinnville Public Market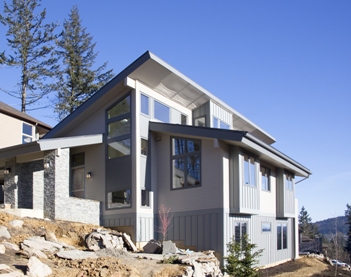 "John Mead built a high quality, highly innovative, energy efficient, solar, "net zero energy" home for my wife and I in 2009. His strong knowledge of engineering principles, his drive toward finding innovative, workable (and attractive) solutions to what we wanted in the home, and his deep background in construction technologies and emerging techniques are what makes himself and his firm special. The home has already been featured in several magazines. I'd recommend John to anyone who wants a quality (beautiful and easy on the Planet) home!"
— Doug Boleyn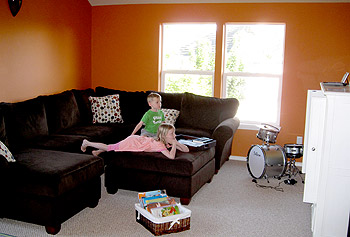 When we finally decided to finish our bonus room, it was with trepidation that we braced for inconvenience, surprises and unresponsiveness. We were pleasantly surprised that our experience with Cellar Ridge did not involve this. Carson was very responsive to working with us, even though our ideas were sometimes half-baked and evolving as we went. In addition, they managed to complete the project quickly (only a month and a half) and on budget. The results are fantastic. We have received nothing but complements on our remodel and were very pleased with the result. We would certainly do another project with Cellar Ridge and Carson, and would wholeheartedly recommend their services.
— John Linder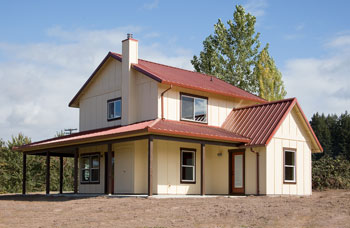 We would like to express our heartfelt thanks to the entire staff of Cellar Ridge. When we set out to build a new home in our new state of Oregon we faced many challenges. Carson and John were very patient and helpful throughout. They listened to our needs and our requests and incorporated these into our plans. We started with an idea and ended with our dream. We cannot thank them enough for making the construction process actually fun. We enjoyed sharing our insights, ideas, and own touches to the project and Cellar Ridge's willingness to incorporate these. The construction went smoothly, quickly, and was within budget for the project (a point important to us, but most important to our bank!). All of the subcontractors were professional, courteous, and skilled. We would recommend Cellar Ridge to anyone considering construction or remodeling. We look forward to the opportunity to work with them in the future!
Carson and John call our house the "Not-so-Big" house but to us it is the biggest and most beautiful house ever! Thanks to everyone at Cellar Ridge! They have truly built "our" home.
— Lori Pillsbury & Tim Elliot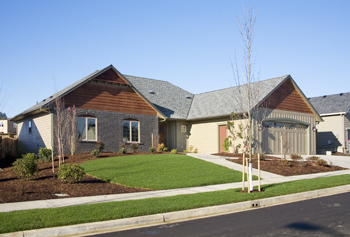 "158 Days—2 Homes Built! The Valley's Edge project groundbreaking ceremony occurred May 27th, 2008. The series of photographs highlight progress made during the summer and early fall. Construction on the homes was completed on schedule on October 31st, 2008. Congratulations to John Mead and Cellar Ridge for a great job!"
— David Weigan, Executive Director January, 2009
There is no praise high enough for the work Cellar Ridge did on my home. My husband, daughter and I had been living in the house since 2000. It wasn't until Cellar Ridge completed a major remodel last year that it became our home! I love everything about the work they did: the subcontractors were fabulous; the green options we chose work wonderfully; they stayed within budget; and the job was completed on schedule . . . actually, it was ahead of schedule! I think the highest compliment I can give is that we were friends with Carson and John before we hired them . . . We now consider them family!
— Mary Stern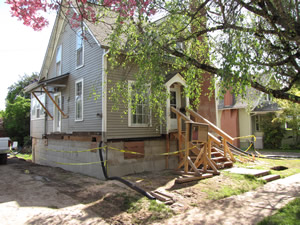 Our house remodeling project was huge. We lifted our house twelve feet off the ground, dug out the old foundation and put in a new basement. Carson Benner of Cellar Ridge was the first contractor who ever came back for a second look at the project. Every other contractor we contacted shook their head and never came back. Carson kept coming back and figuring out ways to make it happen. Cellar Ridge and their sub contractors did amazing work on a very difficult project, and did it on time and on budget. They even allowed me to do some of the work to save money. I recommend them to everyone I know who is looking for a contractor . . . Oh, and did I mention that they're green? We never had a dumpster on sight, recycled almost everything that came out of the house and very little construction waste as well. I love these guys.
Joy and Peace!
— Pastor Mark C. Pederson
To: Cellar Ridge (JOHN, DAD, CARSON, HEATH, & LAURA)
From: Extremely SATISFIED Customers (Kim and Daryll Alt)
As I write this, the sun has just broken through on a soggy spring morning, lighting up my office space. This letter is a long overdue letter of thanks and appreciation for your vision, hard work, constant concern, professionalism, knowledge, and caring guidance through the process of remodeling our home.
It is truly a delight to awaken each morning and look around the 'new' house we live in that you so diligently delivered, within our budget, beyond our expectations, and in alignment with our lifestyle and desires.
I will always very highly, enthusiastically, and without reservation offer your services to anyone who inquires.
More than just engaging in professional services, we feel as though we have gained friendships. Our heartfelt THANKS!
Wishing all of you and your loved ones , continued success, joyful living, and blessings everyday.
— Kim and Daryll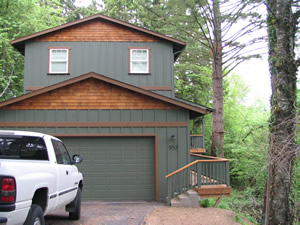 To Whom It May Concern,
This letter is to highly recommend Cellar Ridge for any of your construction needs. John Mead has done an outstanding job at meeting our needs and desires for our house project. My wife and I have had a unique experience during our home construction which resulted in having to find a new general contractor in the middle of our construction process. We interviewed several potential contractors. Mr. Mead took time in each room of the house to listen to our desired use and appearance of the rooms. We felt the interview with Mr. Mead was far more complete compared to the other contractors. Since hiring Cellar Ridge, our project has been running smoothly. Mr. Mead has been running a tight schedule to get our home completed in a timely manner. He has approached us many times with questions so the house will be completed the way we have envisioned it. He has also given us time to make decisions so we have never felt pressure or rushed to make a decision before we have been ready.
Mr. Mead runs his business in a very professional manner. We have been given written documentation for every decision that has been made. If a change is made, it is discussed, documented, and signed by both parties. At the end of every month Mr. Mead conducts a tour through the house to show what has been accomplished and what work will be starting next. He is available by phone for a majority of the time, and if he is not, he is sure to call back within a reasonable amount of time. Mr. Mead also responds to emails in the same manner. John Mead is conscious about the materials he uses in his homes. He strives for an energy efficient home. John is always doing research to find materials that you as a customer needs or wants and is able to offer many choices. His crews have also been very clean and have done quality work.
While Mr. Mead has far exceeded our expectations with all he has done for us and our project, we have been most impressed with his character. He is reliable and trustworthy. He works hard and truly enjoys helping people achieve their dreams of a home. Mr. Mead is a great listener and gives sound advice. John also has a great sense of humor and has a very positive attitude.
We hope this letter is clear in recommending Cellar Ridge.
Sincerely,
— Kim and Sean Mansfield